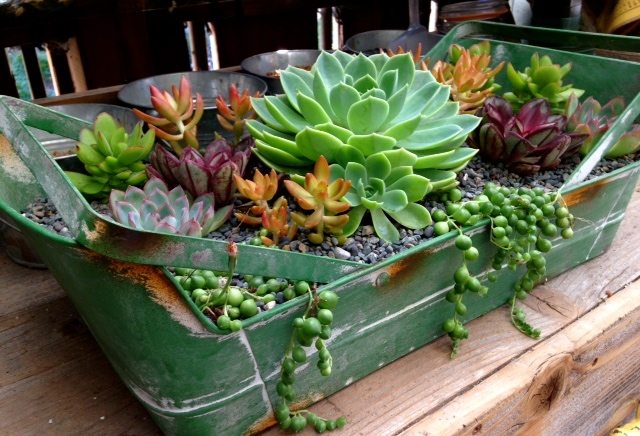 Sending Flowers? Send a unique living arrangement instead.
Stunning California grown succulents and air plants artfully arranged to last months, even years, can be ordered for local delivery. Cut flowers and potted blooms are added in seasonally. Decorative elements like quartz crystals, amethyst, seashells and word stones, can be added for more personalization.
Every arrangement we make is unique and can be tailored to your taste & budget. We always have arrangements on hand and can sometimes do same day deliveries.
Deliveries by appointment.
Call us at 415-455-9459.
Delivery minimum order is $45 (before taxes & delivery fee.)
Delivery charge is $12 for Fairfax and San Anselmo. Ask for a quote for surrounding areas.
You can make your delivery even more special by adding a gift certificate to the shop, a personalized greeting card, a locally made piece of jewelry, a candle, a garden statue…whatever we have in stock is deliverable.  When you give us a call to place your order, we can help guide you with gift ideas and send photos as able.  Really!
Save
Save
Some of the unique Living Arrangements we've delivered locally.