Fall In Love with succulents and air plants!
Very different plant types, but both are easy-care, long-lasting and our specialties.
Succulents
We sell high-quality succulents grown in California both in their nursery pots and in pre-made potted arrangements ready to gift or grace your home. These drought-tolerant beauties come in different shapes, sizes and colors and thrive with simple care:  morning sun or filtered afternoon light and watering when nearly bone dry (usually one or two times per month when inside a home). The key is under-watering rather than over-watering. They thrive on near neglect, people!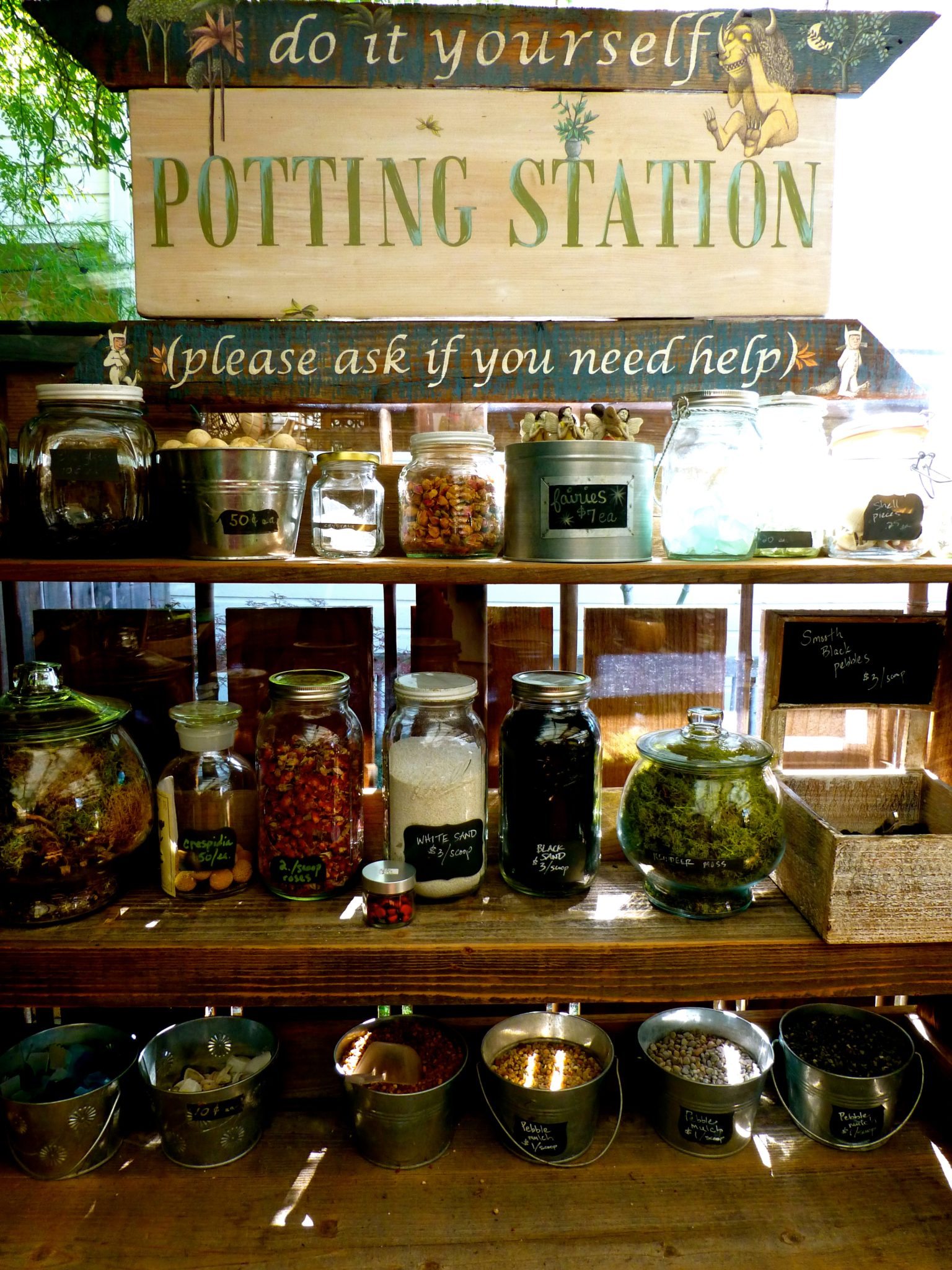 A great way to learn more about them is to get down and dirty with one of our succulent classes where you learn all about them while potting up your own masterpiece.  Click here for more info on our classes.
You can also use our Do-It-Yourself potting table where all the supplies are on hand to pot up whatever you want and make it special with our array of colored pebbles, mosses, seashells, forest treasures and other decorative doodads.
Air Plants
Air plants are most popular in our hanging globe terrariums. But they can also be mounted (using a glue gun!) on driftwood, or anything really. These babies offer endless design possibilities. Heck, they look cute just sitting in a row on a windowsill. They all bloom at some point and we love the way they look tucked into succulent arrangements.
In general, air plants like very bright, indirect light and a weekly soaking in a bowl of room temperature water. That's right, immerse the entire plant in a bowl of water (their roots don't take up water, their leaves do) for about 20 minutes then gently shake it out upside down so water doesn't stay in the crevices. That's it. It's best to design your terrarium so it's easy to pull it out for watering and then let it dry a bit before putting it back in.
At our DIY potting station you can choose from different sized hanging glass globes, then play with our materials to create your own magical, air plant landscape.
Some of our many succulents and air plants.